…Begin With the End in Mind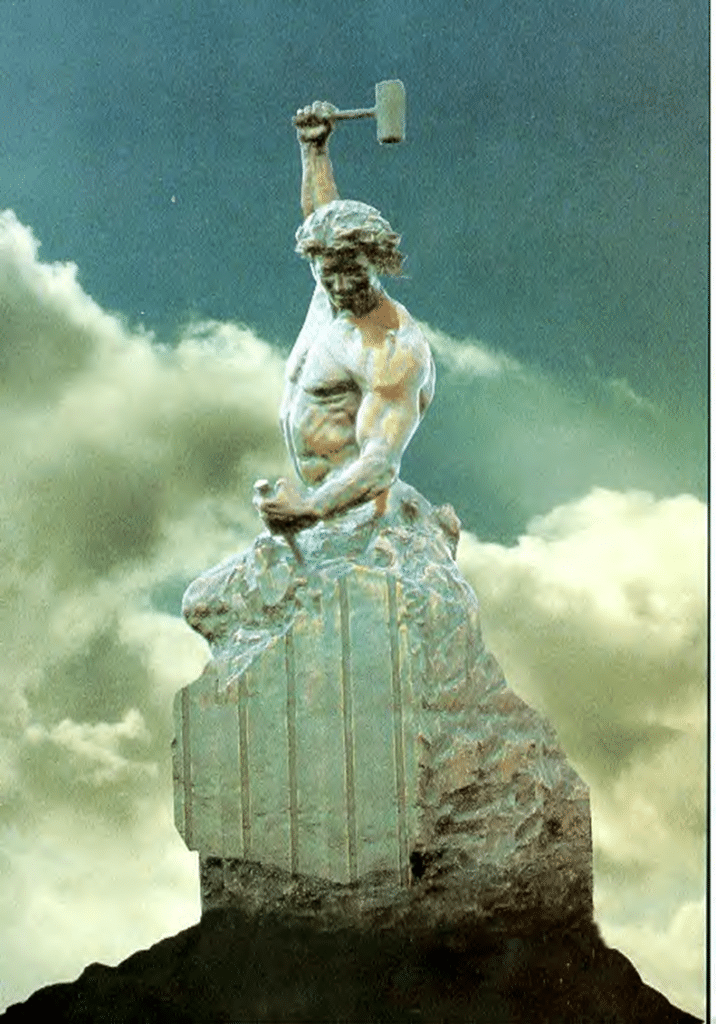 "THEY THEMSELVES ARE
MAKERS OF THEMSELVES"
Ancient wisdom tells us:
"…the last shall be first." (Matt: 20:16)
And more recent wisdom says:
"…Start with the end in mind." (Covey: 7 Habits)
You and your Team can create
the outcomes you want.
You have critical meetings coming up.
Meetings where you want to get to yes.
 The end you want to get to tomorrow
should be the first thing you plan for today.
Before you go into that meeting next week
with that person you want to influence…
EXACTLY WHAT do you want them to do next?
the surgeon will give me back the
vision in my left eye:
I am planning and thinking on success.
And asking those of you who believe
to please say a prayer for my surgeon.
(I am also holding two tickets for the
Chris Robinson concert on Sunday night…
because I'm planning on seeing my
favorite singer clearly for the first time
in 20 years!)
Every creation happens twice–
first you create it
in your mind
second you bring that image to life
in reality.
An artist like Bobbie Carlyle first
has the vision of what she wants
to create… before she starts.
Before you can create something
important and meaningful:
Prepare for and plan for success.
We bring into our lives those things we dwell on.
Focus on the outcomes you want.
Let's say you have someone you want
to get to yes with:
At the end of that upcoming meeting you want
that person to say YES and to begin
moving forward with you.
Define exactly what that means:
Think through and PRACTICE GETTING THERE.
At the end of your next workout you want
to feel 10 feet tall and f#$&ing bulletproof.
Start with that end in mind before every workout.
"You can always find your way back to someplace you've been."
(So says my trainer Carmelo Alicea)
"Repetition is the Mother of Learning."
(So said Thomas Aquinas)
You (and your Team) have to go there in your mind.
Imagine what you want.
See it.
Feel it.
But more importantly you need
to PRACTICE AND PRACTICE AGAIN.
Getting to YES is a transfer of emotion.
You have to believe it first.
The more preparation and practice
you put in BEFORE the meeting
the more your confidence goes up.
Get the feeling of getting to yes
in your muscle memory.
And you will be able to GET TO YES FASTER®