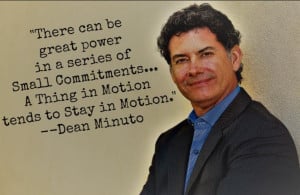 Today's date always inspires me
"March 4th" as in "March Forth, Ever Onward..."
I tend to read it as a Command… 
And I usually need it right about now, at the mean end of Winter.
(I don't know about you, but this Winter kicked my butt…)
A reminder that we can "get through this crap" 
…we just need to move forward.
Forward Motion.
Because a thing in motion tends to stay in motion.