…our Article last week 
IKEA EFFECT ON YOUR BRAIN 
discussed the "collaboration effect" 
on the human brain
…people like to participate
We are hard-wired for "We".
This week let's consider how "We" messaging reduces risk.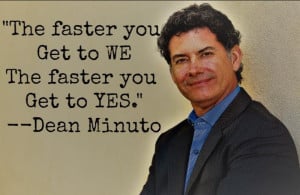 And what airline safety has to do with your sales results. 
Sunday Musing: 
We are safer together.
What is your "We" message?
Here's a question for you…
What does the most successful marketing program in the history of selling cars have in common with the safest decade in the history of flying jets?