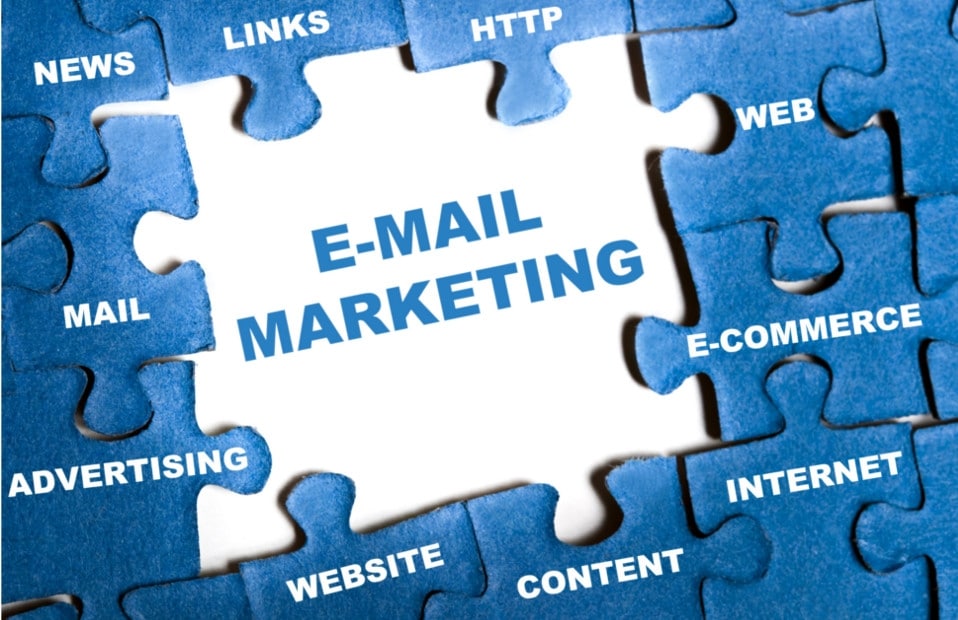 Email doesn't sit still. There's always a new feature, a new app, and countless changing habits as users access email from desktops and mobile devices in new ways. It's good if that makes you feel a little worried; understanding how people encounter email is key to successful email marketing. We have to keep moving with email's evolving role if we want to keep strong conversion rates.
Of course, email isn't going anywhere. A survey of 5,000 marketers in the past year showed that 73% still think email is essential to their business [1. "The 2015 Email Marketing Landscape Described in 16 Stats," http://www.pardot.com/blog/the-2015-email-marketing-landscape/], and a similar number believe that email will lead to ROI in the future.  
Email's Function Has Changed
I don't know about you, but if it's a busy morning and I'm working through unread emails, if I don't recognize the author or the topic, into the trash it goes. Gmail, which is used by around 1/4th of all Americans during work hours[2. "By the Numbers: 12 Amazing Gmail Statistics," http://expandedramblings.com/index.php/gmail-statistics/], works on a system that routes all similar mail straight to spam. Handy…but it's not a great setup for cold emails or customer email lists, is it?
Email marketing is encountering other challenges, too. An increasing number of emails[3. "The Ultimate Mobile Email Statistics Overview," http://www.emailmonday.com/mobile-email-usage-statistics] are being opened away from the desk on smartphones or tablets. People looking at emails on their mobile screens may be on the move, less likely to pay attention to details, and more likely to ignore emails that don't immediately speak to their current situation.
Does this mean email no longer has a place in sales? Of course not. But it does mean that understanding people's perception of email is more important than ever before.  
The Right Role of Email
When you ask the marketing experts about the future of email marketing, one common prediction is heard: email is going to become multi-channel and personalized[4. "The Future of Email Marketing & Technology Through Different Lenses," http://www.emailvendorselection.com/viewing-future-marketing-technology-development-different-lenses/], giving customers information where and when they want, so when your company uses emails to achieve sales, you need to keep some important factors in mind to help achieve this goal.
Give emails a conversational tone: This includes using an inviting tone and talking directly about your company, giving fun and personal updates, displaying photos, and showing what's going on behind the scenes. You can think of this like a summary of ongoing social media activity.
Let's talk about Cindy. Like roughly half of Millennials[5. "Where Do Millennials Want to Talk to Retailers? Email," http://www.emarketer.com/Article/Where-Do-Millennials-Want-Talk-Retailers-Email/1012253], Cindy prefers to communicate with retailers via email, but also like many Millennials, she is tired of boring, constant marketing messages. Cindy is getting emails with the header "Daily Deals from DotCom!" She doesn't want these emails. She already bought her product from DotCom, and she doesn't want to hear anything else about it. She definitely doesn't want to hear about it every day. Stay away from bland emails that just churn out same-old info, no matter how easy it is.
Use your customer data to personalize emails: One day Cindy gets a different email that says: "Cindy: Here's a Great Product Deal to Go with Your Lawnmower." I did buy a lawnmower from DotCom, Cindy thinks. I wonder what the deal is? Suddenly, Cindy is a healthy conversion statistic. The difference? It's all in the personalized header, which lets your customer know that you know who they are and that you are taking their possible needs into consideration.
Take advantage of social media: Let's continue with Cindy for a bit: she never even thought about following DotCom on Twitter or Facebook…until she received an email from DotCom offering her a 15% discount on her next purchase, just for following the company on social media. People like Cindy enjoy singular coupons and discounts, especially those that are customized to their situation. Make sure your CRM is up to the task.
What would you do if you had a cold call with Cindy? Suppose the meeting went well, but you're worried that Cindy – who isn't easily won over by a single conversation – will forget contact information and eventually ignore you. Here's what you do: ask for an email contact and send Cindy a quick email afterward. Including a few personal notes for that human touch, give her some bold points outlining your offering, and include links to blogs and whitepapers addressing issues she was wondering about. That's the way to Cindy's good graces.
YESCALATE® can show you how to form more personal connections and persuade consumers even over an email—and how to make an email list or newsletter a valuable part of the sales process, helping you GET TO YES FASTER®. You can make emails visual without even including pictures or videos, and the YESCALATE® workshops can show you how. You can use brain science to get more people to read and respond to your emails, and YESCALATE® gives a three word checklist to help you do that. In addition, there are seven strategies that you can employ—tested and researched by behavioral psychologists—to trigger people to pay attention and make decisions even from your emails. And the best part? You and your team can use them in an honest and ethical way. A potential client will feel assured that you are not a risk if certain triggers are used. Studies show that people do not buy the best—rather, they avoid the risky. Do your email campaigns and your sales strategies reduce risk for your clients and prospects or do they flag you as someone people need to be cautious about? Learn how to put a customer at their ease, get contact information ASAP, and leave people itching for the next email through YESCALATE's powerful program.